DO YOU LOVE ARIZONA
TROUT FISHING?
Join Our Grassroots Effort to Improve Arizona's Coldwater Fisheries
Here's your chance to help improve your favorite Arizona coldwater fisheries.
WMLF is a 501(C)(3) nonprofit organization dedicated to improving Arizona's coldwater fisheries. Our goal is to increase the fishing opportunities for today's anglers and ensure future generations can enjoy great fishing in the White Mountains of Arizona. We're a 100% volunteer group where every dollar raised goes towards our mission.
Please, become a WMLF member today, so we can continue our progress to make Arizona's coldwater fisheries healthy and sustainable, so everyone has the chance to land that "fish of a lifetime" right here in Arizona!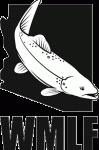 Together, We Can Make
a Difference!
Choose your membership level:
$300 – Lifetime Individual 
White Mountain Lakes Foundation is dedicated to improving Arizona's coldwater fisheries through grassroots conservation, restoration, and protection efforts.

Becker Lake continues to be our flagship project and biggest success story to date.
In 2009, Arizona Game & Fish Department converted Becker Lake from a catch and keep fishery to a destination, catch and release fishery featuring large, trophy-size rainbows and tiger trout. Since that time, WMLF has provided the site upgrades necessary to install facilities for a full-time lake host, added an electric entrance gate, and provided various signage. Furthermore, we're committed to funding future maintenance and improvement projects at Becker.
In addition to Becker Lake, WMLF was instrumental in adding aerators to Luna Lake to protect its large rainbows from seasonal summer kills. WMLF also helped install artificial structure at Fool Hollow and Show Low lakes.
While it's not always a fast or easy process, we'll continue to do our part to grow more and bigger fish in Arizona, but we can't do it without your support!
Becker Best has become WMLF's annual fundraising event and a chance for our members to interface with one another.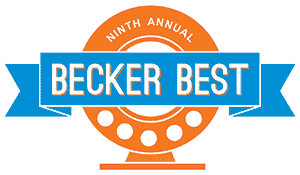 Becker Best | October 14 | 2023
All WMLF members are invited to fish Becker in the morning while the directors prepare a complimentary lunch. After lunch, we'll hold a raffle for prizes donated to the event, with all proceeds going to fund WMLF projects. Additionally, we'll draw for the winner of the WMLF Membership Rod Raffle–all WMLF members are included in the drawing, and you need not be present to win.
Have a question regarding White Mountain Lakes Foundation and its mission to improve Arizona's coldwater fisheries?
We're always happy to discuss our current projects. Or maybe, you just want to talk fishing in general. Either way, we look forward to hearing from you!